An alien invasion is threatening to ruin the entire planet! Will you be able to stop it?
Watch the trailer on YouTube!

The game runs on Windows (requires .NET Framework 2.0).
Features
Retro graphics somewhat resembling games from the SNES era.
Original soundtrack with 13 different tunes.
Local co-op multiplayer: Invite a friend and play together!
Native gamepad support and customizable controls.
Powerups: Increase your speed and fire power!
Boss fights at the end of each level.
Highscore: Go for a high score for extra challenge.
Download
Latest release
Older versions
Screenshots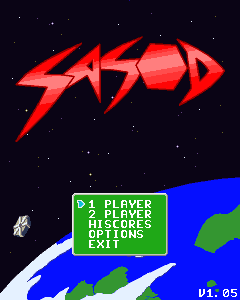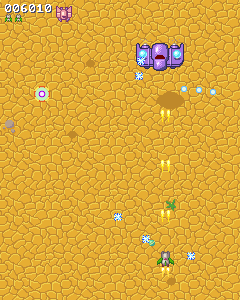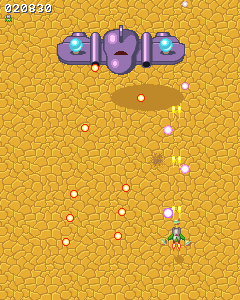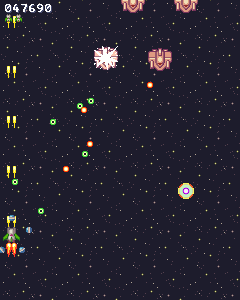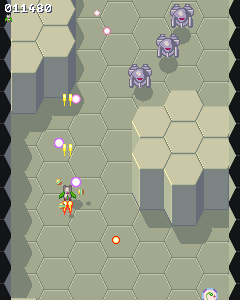 Changelog
Version 1.06
Gamepad support broke with v1.05, but it's fixed now.
Version 1.05
Fixed a bug where you wouldn't make it to the highscore after you beat the game. Whoops!
You get more points from normal enemies now.
You get an extralife every 50 000 points.
Force projectiles are now purple/pink instead of yellow.
You can destroy the cannons on the third boss.
Version 1.00